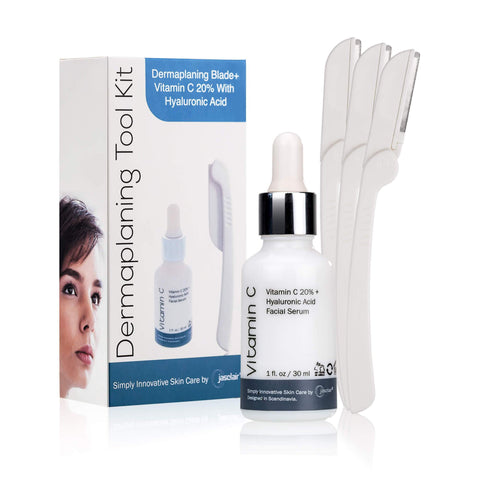 What Our Customers Say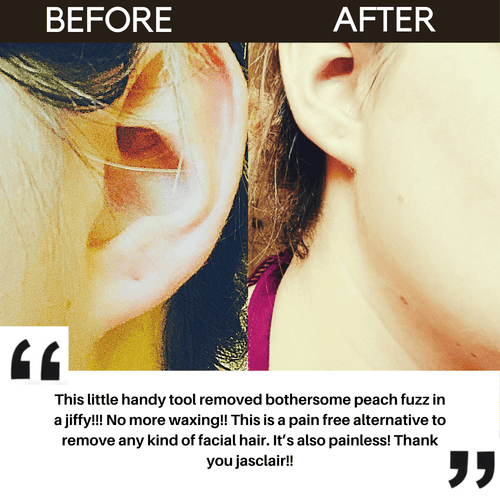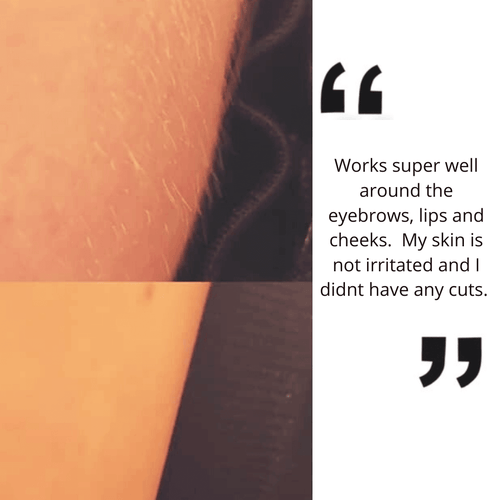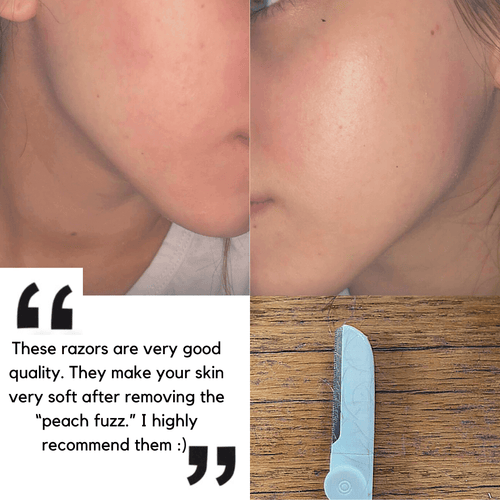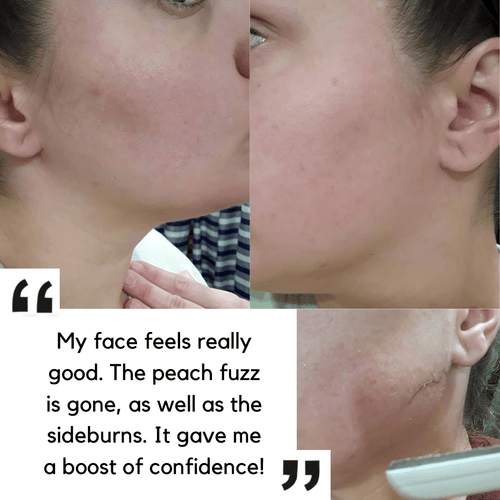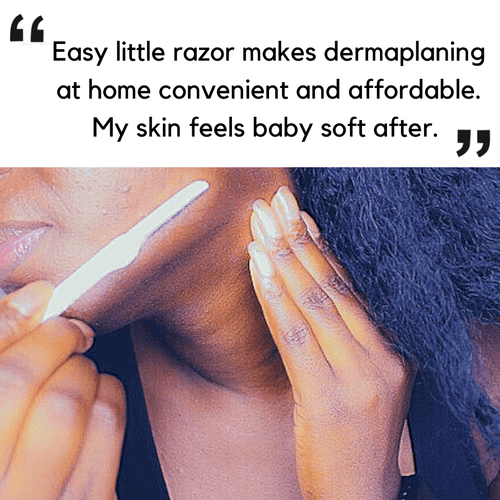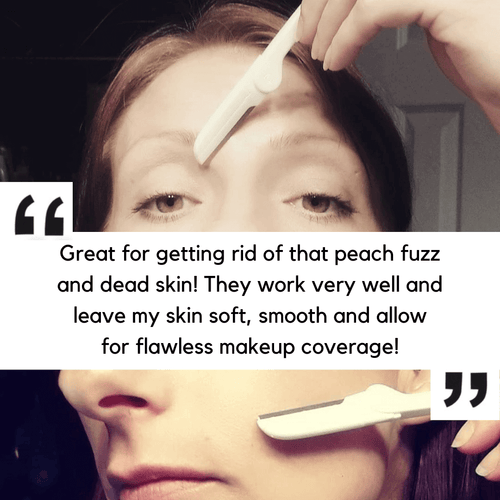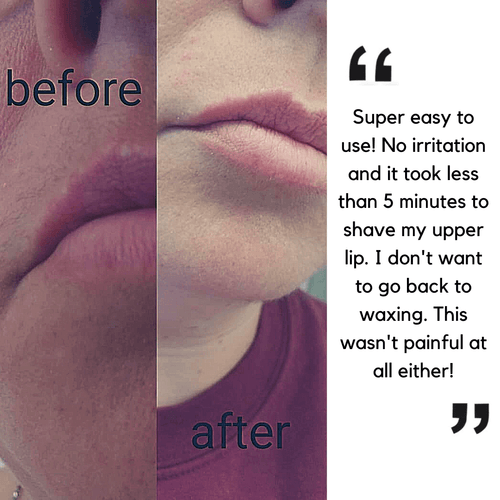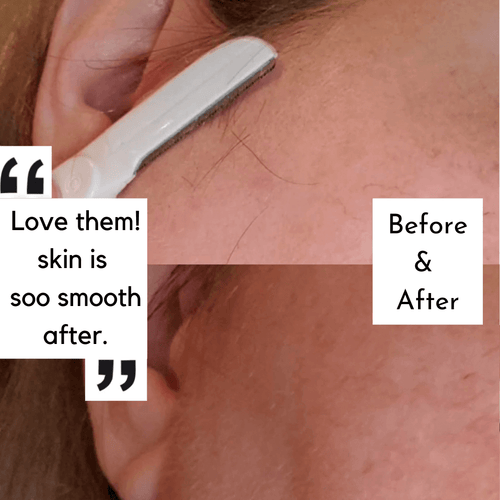 Dermaplaning Tool Kit – 3 Pack Razors and Face Serum
In stock
jasclairskincare
Dermaplaning Kit
STOP PAYING HUNDREDS OF DOLLARS FOR A DERMAPLANING SESSION!
Dermaplaning Kit For Home Use
Avoid having to frequently book EXPENSIVE appointments with a dermatologist or esthetician. Now, dermaplane with CONVENIENCE and EASE whenever your skin calls for some love.
This  kit includes our 9 pack of sharp razors and proprietary vitamin C with hyaluronic acid facial serum.  The radiance-enhancing combination is effectively proven to give the skin a smoother look and feel. 
✔ BYE-BYE PEACH FUZZ –
Quickly remove any facial hair in minutes. The small, foldable blade makes it practical and easy to safely transport the razor in any purse, pocket, bag so it is there to use whenever a touch-up is required.
✔SKIN EXFOLIATION -
The blade has an exfoliating effect as it gently removes dead skin cells and thus provides a clean base for applying your makeup and cream to get your
DAZZLING
look and feel!
✔ ADVANCED INNOVATIVE FACIAL SERUM – Get the tinkle back in your skin with our proprietary vitamin C 20% with hyaluronic acid facial serum which contains a high-concentration of powerful antioxidants. 

✔ SUPER EASY TO USE AT HOME –
The precision shaver blades easily removes unwanted hair on all area's of the face whether it's the eyebrown, forehead, cheeks, lips and chin. It helps refine, freshen and revive the appearance of your skin.
✔ SAFE AND EFFECTIVE TO GET YOUR GLOW –
Do not worry about sensitive skin. The non-invasive dermablade hair remover is the safest for personal home skin care use and by beginners for face , eye brow, upper lip areas.
✔ EASY STEP-BY-STEP GUIDE – We will email you our practical ebook that provides simple instructions on how to use this kit to achieve maximum results quickly.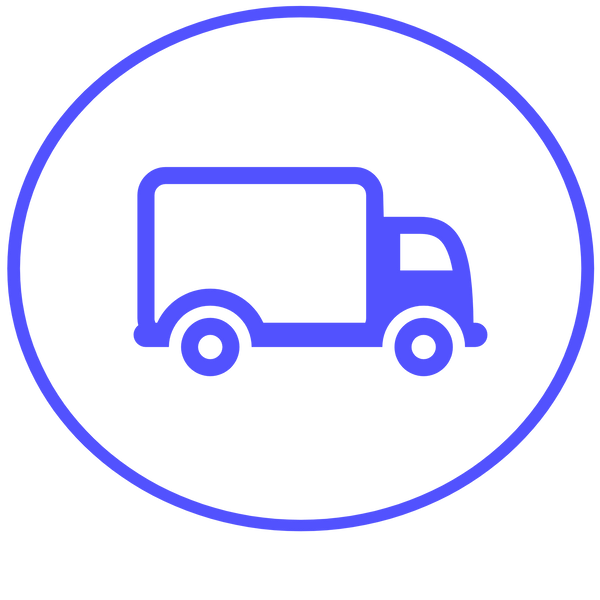 Free Shipping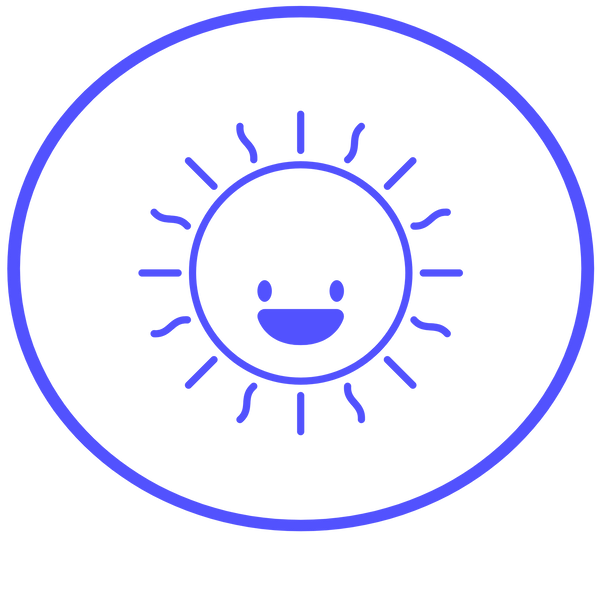 Happiness Guarantee
Cruelty Free
Frequently Bought With
Step 1. Wash your face
Cleanse with a gentle cleanser to ensure all makeup and oils are removed from the skin. Rinse and dry your face.
Step 2. Apply a gel, face oil or lotion.
Apply a thin layer of a gel, face oil or lotion on your face. We recommend a sweet almond, apricot or jojoba oil to allow for blade to glide easier on the skin with less irritation.
Step 3. Downward strokes
Wet the dermaplaning blade in warm water and then start with downward strokes – start shaving with the hair growth. Use short strokes at a 45-degree angle. Don't forget to use a mirror as face shaving blindly is not really a good idea!
Step 4. Rinse and repeat
Rinse the dermablade frequently. Make your way through the different sections of your face. You will see dead skin cells and fine hairs on it.
Step 5. Repeat again
Once done, go over your face again, this time against the hair growth which will provide a greater exfoliation.
Step 6. Splash and cool off
Finish off by splashing your face with cool water and pat dry.
Step 7. Apply the serum
Immediately after dermablading is when skin is most receptive to skincare and topicals. It is more permeable than normal because of the pathways the procedure has created. Apply the Vitamin C serum to the skin. The exfoliated skin paves an easier path for the nutrients to absorb into the skin for maximum benefits.
Where is the serum made?
It is made in Canada.
What percentage of vitamin c is in the serum?
20%
Do you apply the vitamin c before or after dermaplaning?
We recommend applying it after you have finished dermaplaning as it can be best absorbed into the skin at that point.
Is the vitamin c serum available to purchase on its own?
Currently, the vitamin c serum is not available for purchase on its own. Message us if interested in purchasing it on its own in the future.
Will using the dermaplaning tool hurt?
No, using the tool should not hurt when used correctly. It is important to use short gentle strokes at a 45-degree angle on the area you are removing hair from. If you experience any discomfort or are not removing the hairs after one pass, hold the skin taut so the blade has a firm, even surface to glide upon. The blade is sharp so use with caution.
Can I use this on sensitive skin?
Yes, you can use this if you have sensitive or delicate skin. But remember to use it correctly at the right angle (45-degrees) and with the right amount of pressure. It will feel a stroking sensation as if you are combing the skin.
What part of my body can I use this dermaplaning razor?
It is best used for removing unwanted facial hair (chin, upper lips, peach fuzz, sideburns) and also shaping the eyebrows (using it above, below, and between the brows). It can also be used to remove hair on fingers and toes, back of the neck (especially between hair cuts), bikini line and any stray hairs you find. You can also straighten out the hairline.
Can this tool be used by men and women?
Yes, it is a unisex tool that removes bristly and fine hair.
Can I use this on a tattoo?
It is totally okay to use on top of a tattoo. In fact, we encourage that. By removing the hair and exfoliating the skin where the tattoo is, it will make the area shine without dull skin and hairs
Are the blades reusable?
Just as with a shaving razor, you can use the blades until they become dull or replace every 2-3 months.
Will dermaplaning cause hair to grow back thicker?
No your hair will not grow back thicker. Check out the common myths section on our blog for additional info.
How often should I dermaplane?
As a guide, every 1-2 weeks.
What is the blade made of?
Durable stainless steel.
How do I care for the tool?
After each use, wipe the dermablade with a dry cloth or tissue to remove dead skin cells and hair.
How can I get access to the ebook?
After order completion, you will receive an email with a link to access to the ebook. If you did not receive this, please contact us with your order number to receive your copy.
Easy to use without experience
I was nervous to do this at home because I've always gone to an aesthetician for dermaplaning, but this was very easy to use and I'm saving so much money
Must have!!!
The media could not be loaded. I love using this gadget because it takes off all my dead skin and helps clear my skin from unwanted pores. I highly recommend this!!!
Good Results
Tried the razors out and they removed the hairs on my face. The serum smells great and use it regularly.
Easy to Use - Great Results
This deplaning product arrived well packaged and self explanatory. It is very easy to use and theresults were dramatic. The mini blade folds into an attached handle. I would recommend this product.