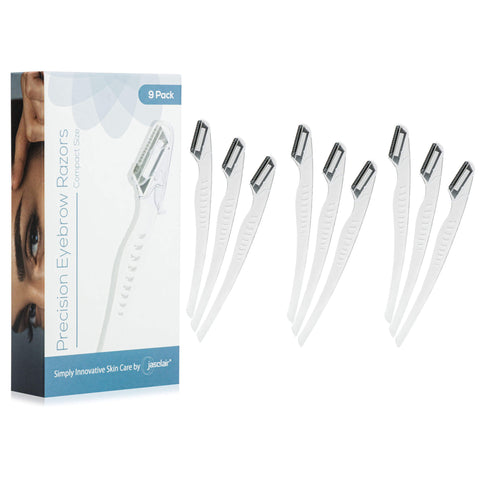 What Our Customers Say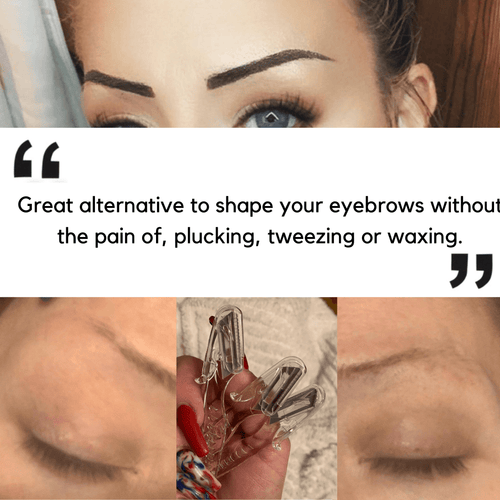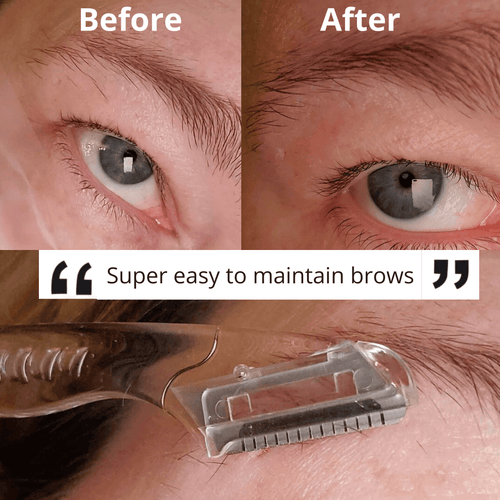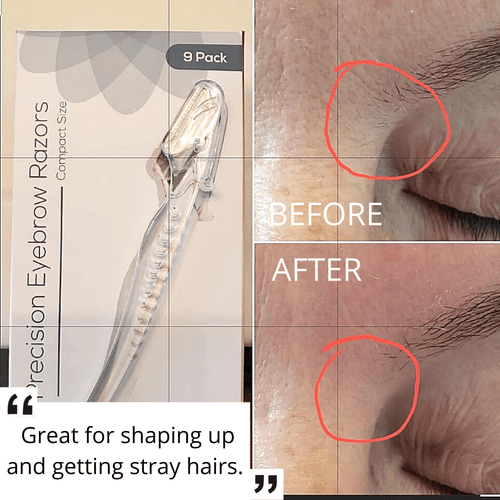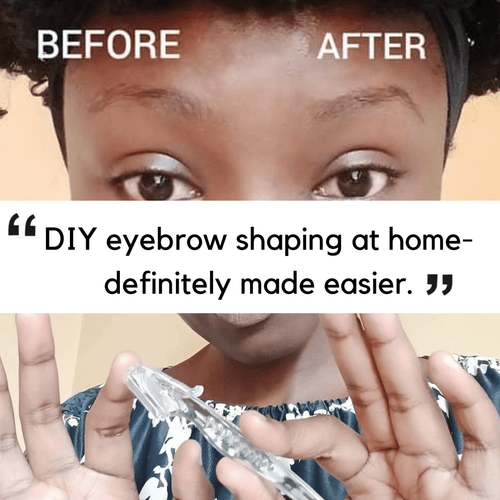 Multipurpose Touch-Up Eyebrow Razor
Out of stock
jasclairskincare
eyebrowrazor
YOUR HANDY TOOL FOR TOUCH-UPS ON THE GO
Shapes, Smoothes, and Exfoliates
Don't let a couple of straggling hairs put a damper on your look. The razor helps you shape your eyebrows with lightening speed. Now, do a facial touch-up with CONVENIENCE and EASE whenever your skin calls for some love.
This 9-pack of sharp razors is designed for use by both men and women to delicately and safely shave unwanted hair while exfoliating the skin, resulting in improved overall texture and tone.
✔ PERFECT EYEBROWS SHAPER – The flawless shaver easily shapes womens and mens eyebrows in seconds.
✔ BYE-BYE PEACH FUZZ – Quickly remove facial hair or touch-up with this small, compact trimmer.
✔ SKIN EXFOLIATOR - Shaving blade has an exfoliating effect as it gently removes dead skin cells.
✔ 100% SAFE– These disposable razors are safe for sensitive skin without causing irritation.
✔ EASY STEP-BY-STEP GUIDE –  We will email you our practical ebook that provides simple instructions on how to use this kit to achieve maximum results quickly.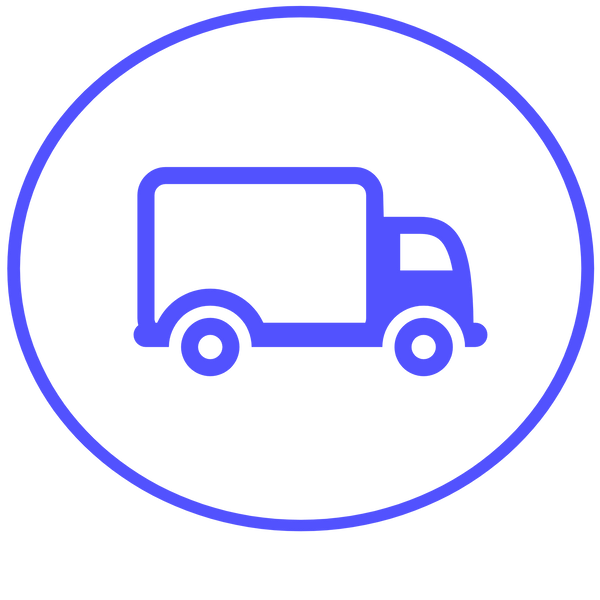 Free Shipping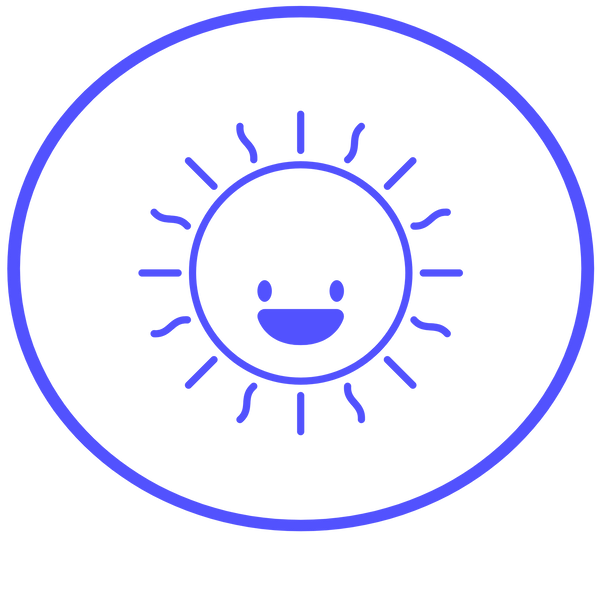 Happiness Guarantee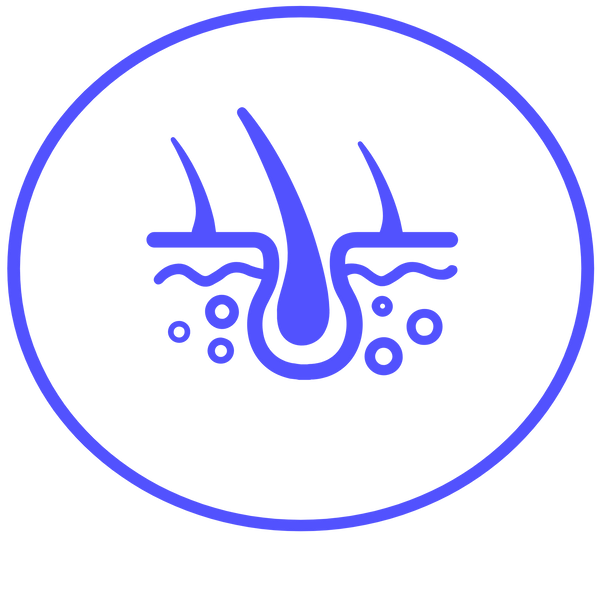 Touch-Up and Go
Frequently Bought With
Step 1. Wash your face
Ensure area is free of dirt and oils by using a facial cleanser.
Step 2. Apply a gel, face oil or lotion (if necessary).
Soften the area with a face oil, lotion or shaving cream if ncessary.
Step 3. Hold tight.
Use your non-dominant hand to hold the skin around the eyebrow taut. This will help you get a closer, more detailed shave. Then use your dominant hand to begin shaping your eyebrow.
Step 4. Use short strokes.
Start shaving with the hair growth. Use short strokes at a 45° angle. Begin with under your brow area first. It's important that you stroke the razor in the same direction that your eyebrows grow.
Step 5. Wash your face.
Wash your face after you finish with a gentle facial cleanser. Pat dry. If needed, apply hydrating cream, serum or toner.
Will using the tool hurt?
No, using the tool should not hurt when used correctly. It is important to use short gentle strokes at a 45-degree angle on the area you are removing hair from. If you experience any discomfort or are not removing the hairs after one pass, hold the skin taut so the blade has a firm, even surface to glide upon. The blade is sharp so use with caution.
Can I use this on sensitive skin?
Yes, you can use this if you have sensitive or delicate skin. But remember to use it correctly at the right angle (45-degrees) and with the right amount of pressure. It will feel a stroking sensation as if you are combing the skin.
What part of my body can I use this eyebrow razor?
It is best used for removing unwanted facial hair and shaping the eyebrows. You can use it for dermaplaning and removing peach fuzz on the chin, upper lips, sideburns. It can also be used to remove hair on fingers and toes, back of the neck (especially between hair cuts), bikini line and any stray hairs you find. You can also straighten out the hairline.
What is the difference between the eyebrow razor and the dermaplaning razor?
The main difference is that the eyebrow razor has a compact and coarse blade whereas the dermaplane razor has a finer blade.
Can this tool be used by men and women?
Yes, it is a unisex tool.
Are the blades reusable?
Just as with a shaving razor, you can use the blades until they become dull or replace every 2-3 months.
Will using the razor cause hair to grow back thicker?
No your hair will not grow back thicker.
How often should I use it?
Use as necessary for touch-ups to maintain eyebrow shape. For dermaplaning, as a guide, every 1-2 weeks.
What is the blade made of?
Durable stainless steel.
How do I care for the tool?
After each use, wipe the blade with a dry cloth or tissue to remove dead skin cells and hair.
How can I get access to the ebook?
After order completion, you will receive an email with a link to access to the ebook. If you did not receive this, please contact us with your order number to receive your copy.
Yes!
I usually use Japonesque brand, but they are expensive. Ive been searching for a cheaper alternative to no avail until I found these ones. Do I dare say they are even better than Japonesque? Quite possibly!
Works perfectly
Love these disposable razors. Used for peach fuzz on face, brilliant!