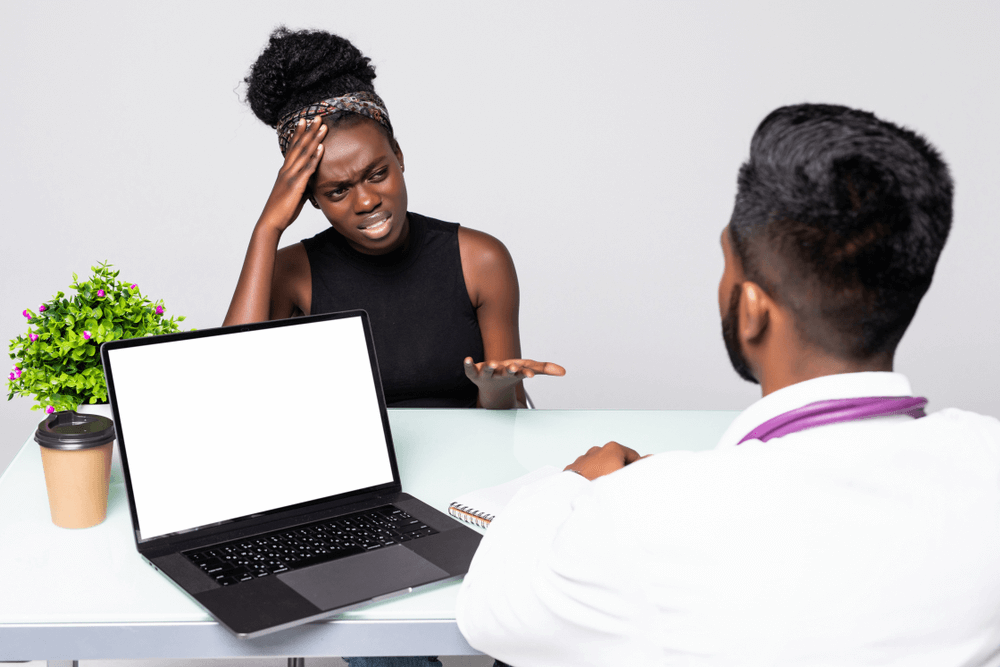 in Dermaplaning
DERMAPLANING NEAR ME: ITS CLOSER THAN YOU THINK
Do you know how often the phrase "Dermaplaning Near Me" is searched on google per month? 
18,100 times. 
Thousands of people are looking for a local salon or esthetician that can perform a dermaplaning skin treatment.
It's a new craze with some amazing benefits.
Dermaplaning is the process of exfoliating facial skin with the aid of a scalpel. 
Now, don't get freaked out! 
It is a pain-free procedure that removes the unwanted fine hairs on the face. It's a trendy way of removing peach fuzz, (a.k.a vellus hairs).
It's one great option for beauty enthusiasts who are weary of applying harsh chemicals on their face. 
Also, it avoids using other uncomfortable exfoliation approaches such as lasers and microdermabrasion. 
Besides being painless, it is as effective as the hype says it is.
After a few minutes under the blade at your local salon, you emerge with your face looking and feeling healthier, shinier and silkier.
The procedure also tackles acne scars, dull skin, fine lines and wrinkles, sun-damaged skin, etc. So who doesn't want to latch on to these benefits?
On common worry about having this procedure performed is about facial hair growing back darker and thicker. 
This is a myth.  
In theory, your hair shouldn't grow back with a stubble.
Dermablading makes facial hair a thing of the past (at least until they grow back once again).
However, it is not the holy grail to conquer ALL your skin problems. It is another exfoliation procedure that can get pricey with continuous pro salon sessions.
How Much Does Dermaplaning Cost?
A professional dermaplaning appointment can range anywhere from $100 to $250 depend on the location and other factors .
We can get a rough estimate of what it would cost for one years' worth of dermaplaning sessions at your local salon.
While it's good to exfoliate layers of dead skin cells off of your face, your pocket might not thank you.
It can get expensive to continually dole out that much money each month for a beauty procedure.
But hey, don't give up yet.
There is hope for a more affordable option. You can actually get your face dermaplaned without having to spend so much.

Dermaplaning Near Me: A More Cost-Effective Approach at Home
Most definitions of dermaplaning, state that it is only carried out by dermatologists and licensed estheticians.
That is not always the case.
It's great to treat yourself to the services of professional beautician every now and then. But it's not a time-saving and wallet-friendly solution.
What if at a fraction of the cost of a salon visit, you can get these benefits below:
Exfoliate your facial skin,
Do away with the peach fuzz
Look as glamorous as your favorite Hollywood star!
You can.  Let me explain.
The answer lies in the DIY dermaplaning razor for personal use.
Dermaplaning isn't a complicated procedure.  Many women are already taking advantage of doing-it-yourself using these dermablading tools right in the comfort of their homes.
They are saving thousands of dollars each year by using a specialized womens facial razor and performing the procedure at home.
If dermaplaning were to have a "Don't try this at home" tag, there wouldn't have been these specific facial razors available for purchase specifically for this treatment.
You can get yourself a face razor to dermaplane at home.
And the great thing is that it won't cost a few hundred bucks every few weeks.
It's easy to do it yourself.  These dermaplaning razors also come with a step-by-step ebook that helps guide you to become your own esthetician.
Naturally, there may be some questions that arise around the safety of the procedure
How Safe Is Dermaplaning?
DIY dermaplane razors are crafted for protection and safety, unlike professional blades. 
Simply following the ebook instructions closely, reduces the chances of any cuts or scrapes.
Also, apply a protective serum on your skin after dermaplaning at home.
The reason is because the skin's pores will be more exposed after the dermaplane session.  This is the best time to ensure rapid absorption of the antioxidants and skin boosters in the serum.  
Furthermore, the pore are affected by the sun rays if not protected.
If you're getting a dermatologist or an esthetician to exfoliate your face, make sure they use a new, sterile blade.
Stay watchful enough to see them take it out of a sterile pouch. Don't let them proceed if the scalpel is out of the sterile pouch prior to your arrival.
Certified dermatologists have a tendency to take these concerns more , than beauticians.
Another concern is that everyone has different skin types. Therefore, dermaplaning may not be for everyone. Sensitive skin might be more prone to irritation after the blade treatment.
But, the good news is that for persons with normal skin type, there's a very little chance of developing any side effects.
If you have acne, sunburn, tan, or a flaring rosacea breakout then you should steer clear from this procedure. It may lead to aggravated skin. Also, don't attempt to dermaplane if you experience skin inflammation or suffer from eczema or psoriasis.
Otherwise, without these rarely occurring conditions, you're good to embark on this jolly good ride to having a baby-soft face.
Final Verdict
Dermaplaning is a low-risk procedure and safe for most skin types.
Doing it at home can be a great alternative or even a supplement to a dermaplaning skin routine.
The DIY dermaplaning blades solution will help avoid booking pricey appointments with dermatologists.
Each time you wish to exfoliate, de-fuzz and get that baby-smooth feel, consider doing it at home.
Now, go and get that smooth, glowing skin you've always craved without putting a huge, dent in your bank account.
Are you ready to try dermaplaning at home?